---
inRiver
Why the ROI of PIM is Measured by More Than Just Revenue - Live
Event Information:
In today's omnichannel world, businesses need to deliver more product information with more agility to guide buyers across the entire customer journey – not just the path to purchase. Join Forrester and Zurn Industries and find out how the role of PIM (Product Information Management) is broadening beyond just operational functionality.
The world of commerce today is not what it once was. It is omnichannel, multi channel and expanding into new marketplaces faster than anyone ever anticipated. That means today's marketing, IT, and commerce teams need to deliver more product information and more details with more agility to meet changing buyer needs.
Forrester analyst Amanda LeClair and Elizabeth Haubenreiser from Zurn Industries will dive into how the role of PIM is broadening to support buyers' demands for more valuable information across the entire customer journey. Together, they will examine why PIM is essential to delivering high-impact experiences and achieving operational excellence, including how companies should think about measuring content quality and completeness to support an enterprise content experience strategy.
Key learnings:
Why product content is critical to product experience
Identify the business-critical challenges PIM solutions solve
Examine the costs of poor customer experience, returns, and inadequate product information
Outline ROI factors for PIM
Speakers: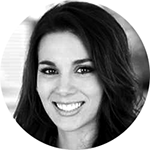 Amanda LeClair - Analyst, Forrester Research
Amanda is an analyst serving the needs of application development and delivery (AD&D) professionals. In this role, she helps clients understand the changing enterprise application services market and navigate the new engagement models of leading technology services firms. In her coverage, she explores business applications ecosystems, digital business transformation trends, and technology services spending patterns. Her research covers topics such as co-innovation, outcome-based services engagements, and the changing role of digital studios in services engagements.
Elisabeth Haubenreiser - Product Data Manager, Zurn Industries
Elisabeth oversees the end-to-end Product Data Management processes at Zurn Industries, an industry leader in engineered water solutions. Her responsibilities include the on-time delivery of product data with respect to new product launches, strategic initiatives, and partner timelines. She works cross-functionally with Product Management, Engineering, Marketing, and Operations. Elisabeth leads the implementation and ongoing management of the platform, which is Zurn's "single source of truth" for product information. She is responsible for defining & managing product data standards across Zurn's product lines as well as supporting partner product data needs.
Timing:
Date: 11th December, 2019
Time: 3:00 pm GMT | 4:00 pm CET | 9:00 am CST
Duration: 1 hour